Meet Our Partners: Global Alliance for Improved Nutrition (GAIN)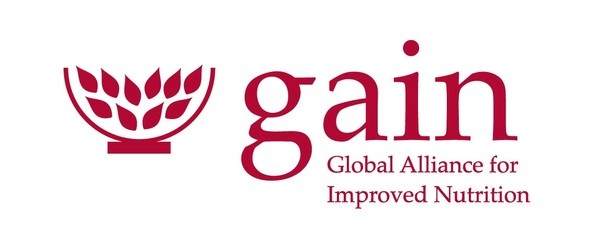 Our partnerships with key global organizations drastically expand the capabilities of GDD. Learn more about who our partners are, the challenges they face, and how we're working together. Today: GAIN—The Global Alliance for Improved Nutrition.
Introduce yourself and your organization.
I am Ty Beal, a Technical Specialist in the Knowledge Leadership team at the Global Alliance for Improved Nutrition (GAIN). GAIN is driven by a vision of a world without malnutrition, in which all people have access to and consume nutritious and safe food. We work with governments, businesses, and civil society to transform food systems so that they deliver more nutritious foods for all people, especially the most vulnerable.
Tell us about GAIN's origin story.
GAIN is a Swiss-based foundation launched at the United Nations in 2002 to tackle the human suffering caused by malnutrition. The organization focused on large scale food fortification initially then expanded into diverse programs designed to end malnutrition. Our current strategy focusing on strengthening the food system for nutrition came into effect in 2016.
Tell us about GAIN's mission and work in general.
GAIN's mission is to advance nutrition outcomes by improving the consumption of nutritious and safe food for all people, especially the most vulnerable to malnutrition.
Today, one in three people are malnourished. What we eat influences all forms of malnutrition, whether that is not enough of what we need to be healthy, or too much of what is not nutritious. Poor diet causes one in five deaths globally, via undernutrition, overweight and obesity, and related noncommunicable diseases. Food systems shape our eating habits by determining what is available or affordable to eat and influencing what we choose to eat. These systems are not achieving their potential—to prevent hunger and promote health, for people and the planet.
GAIN has specific programs to reach women, children from earliest infancy to age nine, and their caregivers; adolescents (ages 10 to 19) themselves and as influencers in their communities; workers, farmers, and their households, and ultimately, all food consumers. We work through and with governments, at national, regional, and city levels and their agencies involved in the food system, as well as with employers and buyers in global supply chains, multinational companies, international organisations and influencers. We support small and medium-sized enterprises (SMEs), with over 2,000 businesses signed up to alliances and networks run by GAIN and partners.
While GAIN has global reach and influence, we strategically focus many of our programs in ten countries with high burdens of malnutrition—Bangladesh, Ethiopia, India, Indonesia, Kenya, Mozambique, Nigeria, Pakistan, Rwanda, and Tanzania.
GAIN is dedicated to tackling the human suffering caused by malnutrition. We do this by improving the consumption of nutritious and safe food, especially by the most vulnerable. We plan to reach a billion people by 2022, while targeting major improvements to food systems that drive healthier eating.
We are working urgently with our partners to get the world on track to achieve the second Sustainable Development Goal (SDG 2): ending malnutrition in all its forms by 2030. But our mission extends beyond this, with strong synergies across the wider development agenda. Food system transformation touches every SDG.
Has GAIN's work been impacted in the wake of COVID-19? How?
Yes. The COVID-19 pandemic has added considerably to the complexity of implementing GAIN's programmes. Challenges have included: bans on international and domestic travel which have affected all of our staff, consultants, and local partners; suspension of activities involving in-person gatherings; restrictions on movement of goods (including nutritious foods and inputs needed by business to supply them such as nutrient mixes for fortified food production), especially through ports and across borders, and a complete diversion of attention among local partners. GAIN's commercial partners have been particularly hard hit, as their markets have severely contracted. As a result of this, every one of GAIN's projects has had to go through a total re-plan, which was launched in March. The re-plans have shown enormous reserves of creativity and resilience, and in many cases have significantly improved the project overall. We even developed a new portfolio of work entitled, "Keeping Food Markets Working." This portfolio has been designed to (1) ensure small and medium sized enterprises survive and come back stronger, (2) sustain national fortification programmes, (3) keep food markets open and safer, (4) prevent nutrition insecurity of vulnerable workers, and (5) generate evidence to inform decision-making.
What are the biggest challenges the GAIN initiative faces in completing its objectives?
COVID-19 is a major challenge in the short run for the reasons mentioned above, and in the longer run as it is disrupting income, employment, and GDP, which will ultimately affect individual countries—those with the highest burden of malnutrition already are likely to be hardest hit—and may affect donors or bilateral aid as in-country needs take precedence.
But there were challenges before COVID-19 that will remain after the crisis has been addressed. From the "demand" side, we don't fully know yet how to make sustainable dietary shifts towards truly healthy diets. And from the "supply" side, we don't fully know yet how to shift the current business model of food companies—and the combination of regulatory frameworks and incentives needed to make that happen. It's complicated. But GAIN is working across sectors to find ways to transform the food system and achieve healthy diets for all people.
How does or will GDD fit into GAIN's work and mission? What are you aiming to jointly achieve in partnership with GDD? 
A major way that GDD can fit into GAIN's work and mission is through informing program design. All of our programs aim to ultimately influence diets. But global dietary data are lacking and limited to estimates based on national foods supplies (ie, food availability), which provides no picture of subnational variation. Understanding what people are eating, including differences across countries and within countries (by age, sex, and urban/rural residence) is essential to determine how to improve diets and all forms of malnutrition.
But GAIN hopes to be much more than simply a user of GDD results. GAIN, along with Johns Hopkins University and other partners, recently launched the Food Systems Dashboard (www.foodsystemsdashboard.org), a new tool to inform better food policy. The Dashboard could provide a valuable global dissemination and country engagement platform that would enable the GDD to inform or influence policies related to the food system. An important benefit of having GDD data on the Dashboard is the breadth of other food systems data, which would allow the GDD data to be seen in the context of nutrition and health outcomes, as well as other food systems areas like food supply chains and environments.
Finally, there is great potential for the GDD to help inform and improve GAIN knowledge products that are of interest to the global nutrition community. For example, we are currently working on an analysis to estimate the global prevalence and number of people with micronutrient deficiencies. Utilizing granular dietary data from the GDD would allow for a more robust and data-rich estimate. Additionally, GAIN staff have been involved in the upcoming Lancet series on adolescent nutrition. The GDD meta-data has enabled the identification of valuable additional literature containing evidence on adolescent diets.
What directions or results do you hope to see in the field of global nutrition research in the future?
First, I think the global nutrition research community needs to more widely embrace and strive for open data sharing and be more transparent about methods used in analyses, including publishing code when feasible. Of course, there are many challenges to overcome, such as data privacy and security, or increased workload to properly document data and code. But for global nutrition research, the beneficiaries are the most vulnerable people experiencing malnutrition. We must find ways to make data standardized, accessible, and easily available at granular levels, so that the global nutrition community is fully equipped to address malnutrition. Otherwise, we won't be as effective at reaching the billions of people experiencing malnutrition.
Second, I think there needs to be more robust studies, including randomized controlled trials, collecting data on diets and health outcomes to better understand the drivers of all forms of malnutrition. There are numerous known confounders, and inevitably many unknown confounders, of the relationship between diet and health outcomes (eg, healthy user bias), which prevent or limit the ability to understand cause and effect. As we move to more and more highly processed foods, it's essential to understand which types of processed foods lead to disease and which ones lead to health. All types of studies (ie, randomized controlled trials, cross-sectional studies, cohort designs, etc.) have their place in diet and health research and have different strengths and limitations. But I think nutrition researchers need to be more cautious about construing causative relationships when not based on evidence from randomized controlled trials.
Third, industry funding can be a real problem. We need to find productive ways to work with and move the food industry in the right direction, towards accountability, transparency, and ultimately to the development of a food system that facilitates health, not disease. Many food companies want to improve the healthfulness of their products and move to more sustainable and nutritious foods. But incentives need to be aligned accordingly.
Finally, while food is not a panacea, we know that malnutrition at both ends of the spectrum (ie, undernutrition and obesity and diet-related noncommunicable diseases) can increase vulnerability to infectious disease. The relationship between undernutrition and infectious disease morbidity and mortality has long been known, and the COVID-19 crisis will eventually provide us with new understanding of infectious disease vulnerability among those with inflammatory and other chronic disease-related conditions. Greater impetus to eradicate malnutrition in all its forms.
COVID 19 is not the first global pandemic, and it won't be the last. But it provides solid experience of how our food-related patterns as a population may increase our vulnerability to pandemics of zoonotic origin. Bringing food safety and nutrition together as a field of research is long overdue—and something we are keenly beginning as part of our EatSafe program.
EatSafe recognizes that food safety risks can become increasingly pronounced as food production systems transition from traditional to modern, and this increase in risk is driven in part by demographics and dietary changes that can, and are overwhelming food safety regulation, management capacities, and enforcement systems. Pathogens, parasites, chemical contaminants, and adulteration are increasing concerns. Nutrient-dense animal-source foods and fresh fruits and vegetables are particularly susceptible to foodborne pathogens due to their high perishability. Limited cold chain infrastructure and longer supply chains exacerbate the issue of foodborne pathogens. There are also increased concerns of chemical contamination due to pesticide residues; ingestion of these substances has developmental and long-term health implications. Further, adulteration of processed foods, or food fraud, also present serious food safety concerns.
In transitioning economies, consumer demand has been a critical driver of increased supply of safe foods. EatSafe is identifying opportunities and testing strategies and tools to strengthen consumer-driven demand for food safety in informal market contexts where the nutritionally vulnerable source their foods and where formal guidance and oversight of food borne pathogens is lacking.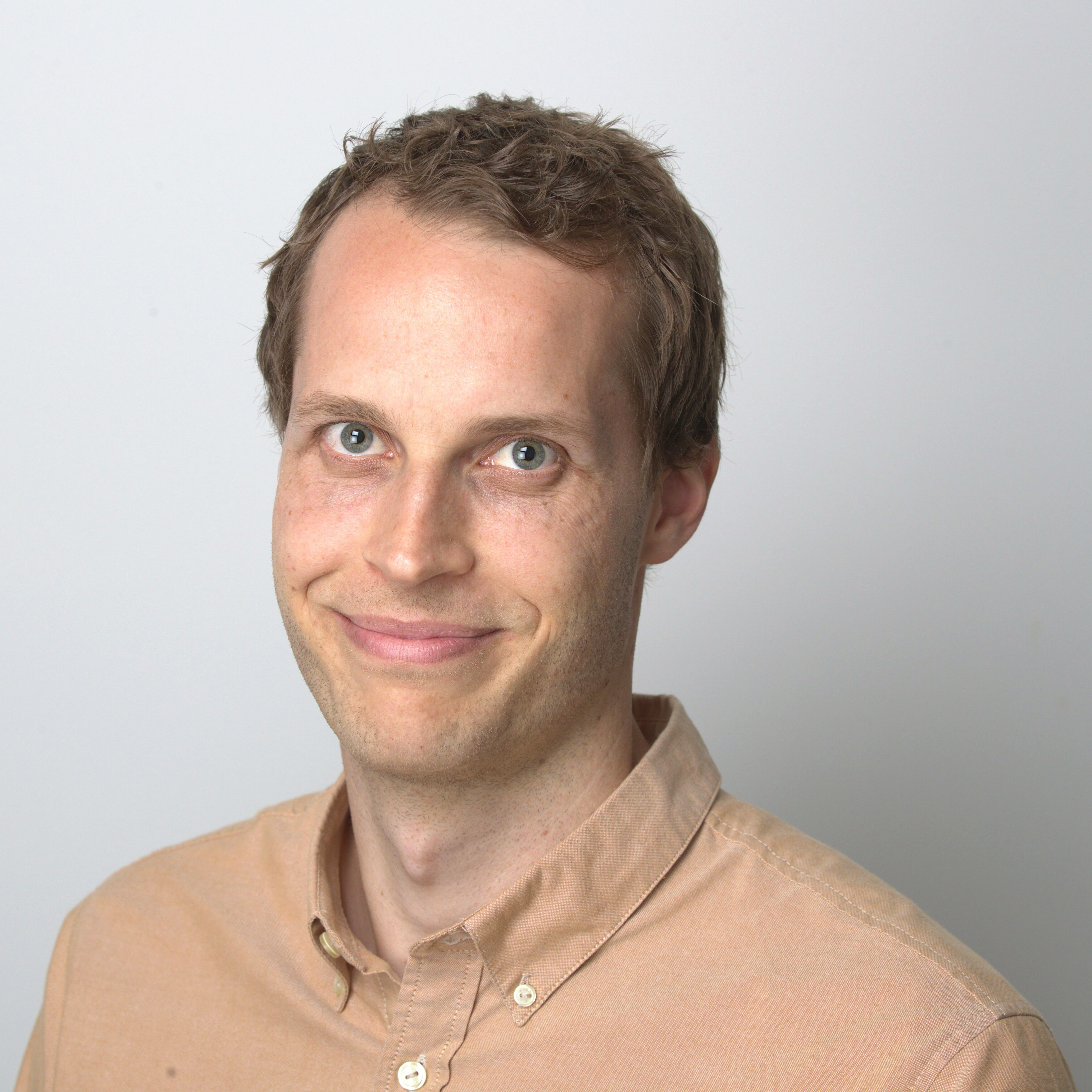 Thank you to Ty Beal for contributing to this quarter's Meet Our Partners Section. For more information on GAIN, please visit their website and follow GAIN on Twitter @GAINalliance.