An Update of how COVID-19 has Impacted GDD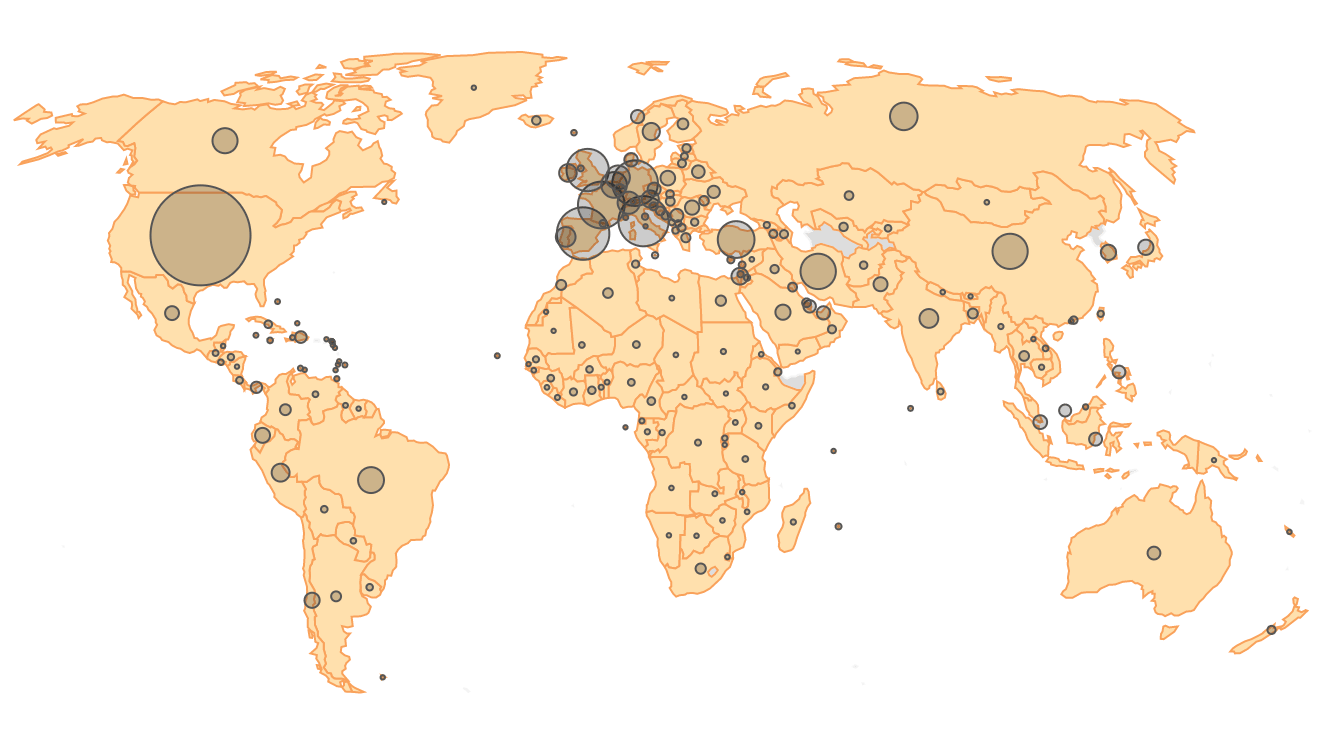 How COVID-19 is Impacting GDD
The novel Coronavirus disease (COVID-19) is affecting the daily lives of people all over the world. The GDD team, based at Tufts Friedman School of Nutrition Science and Policy in Boston, Massachusetts, is no exception. We are, however, incredibly fortunate to have the resources, technology and bandwidth to continue our efforts towards developing an unparalleled resource for global, individual dietary intakes. We wanted to take this time to update our readers on how we have adapted during this time and what impacts COVID-19 has had on our research to date.
Since March 16th, the GDD team has transitioned to a work from home situation where, like many other organizations, virtual conference calls have become a regular phenomenon for our group. Despite this unexpected shift, our focus has remained on finalizing the functionality of our dissemination platform, updating our data visualizations, and collating our repository of nutrition survey data to be made publicly available on our website. Similarly, we have maintained consistency in our efforts to perfect our Bayesian Hierarchical model, which estimates mean dietary intake and uncertainty, jointly stratified by country, sex, age (15 groups), urban/rural residence, and education level for the years 1990-2015. Luckily, our transition to a remote work style has been relatively seamless, and we are pleased to report that the public dissemination of our database and dietary predictions should be available, as scheduled, in summer 2020.
With the unfortunate cancellation of the annual American Society for Nutrition (ASN) conference, originally planned for May 30- June 2nd, GDD team members will no longer be presenting abstracts as scheduled. We've redirected our efforts to drafting full manuscripts detailing our methods and modeled predictions, so please check back for updates on our progress.
Why GDD is more important than ever
The finalized GDD model and dissemination platform could not be coming at a more pivotal time in our history. The broader public health community has approached a unique crossroads between infectious disease and diet-related chronic diseases. It is imperative that we unpack how diet-related diseases such as obesity, hypertension, and diabetes may disproportionately affect those infected with coronavirus. Once finalized, the Global Dietary Database will be the comprehensive resource needed to help researchers and scientists better understand the populations and regions they work with and for teasing apart some of the most complex and time-sensitive questions our society is facing today.
On behalf of the GDD team and entire Tufts community, we hope that all of our readers, contributors, and collaborators, are staying safe and healthy.
Image source: NPR