Meet Our Corresponding Members: Dr. Lydia Lera Marqués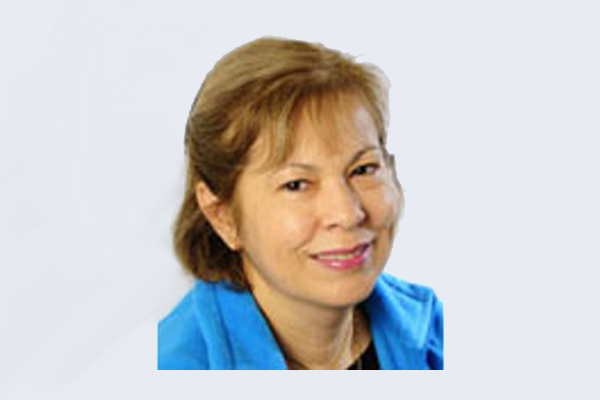 Where are you from?
INTA University of Chile, Chile.
Tell us about your work in general and about the survey you contributed to GDD.
I am a statistician (Ph.D)  and began to work with Professor Sonia Olivares in research projects about the nutritional state of children of different socioeconomic levels and gender. As a result of these studies together with Professor Olivares, we published the paper "Estado nutricional, consumo de alimentos y actividad física en escolares mujeres de diferente nivel socioeconómico de Santiago de Chile," a survey that we contributed to GDD. With the same sample, we also published "Dietary patterns and its relation with overweight and obesity in Chilean girls of medium-high socioeconomic level."
I compared BMI growth characteristics of normal (N), overweight (OW), and obese (OB) 5-year olds from 0 to 5 years and explored the influence of some prenatal factors on these patterns of growth.
I participated in the validation of an instrument to measure changes in food knowledge, food consumption, cooking skills, food habits and food expenses in Chilean school children 8 - 11 years from third to fifth grade, and in the design and validation of an instrument to measure food habits and food knowledge in Chilean preschool and school families based on dietary guidelines.
I also participated in research related to aging, in cohort studies, in the validation of instruments such as the short-form-36 health survey (SF-36) with a specific scoring algorithm, the Mini Nutritional Assessment Short-Form, the Eating Assessment Tool 10 (EAT-10) questionnaire.
Since 2012, I directed two research projects on sarcopenia and in the design and validation of a software for the diagnosis of sarcopenia. I estimated and validated cut-off points of skeletal muscle mass index (SMI), the algorithm for a diagnosis of sarcopenia developed by European Working Group on Sarcopenia in Older People (EWGSOP) and set reference values of hand-grip strength by age and sex and validate cut points for risk of functional limitation and mortality in older Chileans.
How did you become interested in the field of nutrition?
I became interested in the field of nutrition because obesity has a huge impact on quality of life and its association with other diseases. In Chile, 27.7% of children and 23.2% of the adult population present obesity. The analysis of data and validation of tools and statistical models plays an important role to improve the health and quality of life.
I collaborated to assess the nutritional status, food consumption and physical activity (PA) habits of Chilean school children, as a baseline for developing an educational intervention. In addition, contributing to the knowledge of problems of malnutrition by excess can help educate the population on important health issues dependent on food, which is essential for the future of public health.
What is one of the biggest nutritional challenges facing your country today?
The biggest nutritional challenge in Chile is the increase in the prevalence of overweight and obesity in childhood and also in young and older adults. So in response, the Chilean Law of Food Labeling and Advertising (Law 20.606) was implemented in 2012.
In Chile, several interventions are carried out in schools. These interventions consist of the delivery of fruits and vegetables in schools, the use of school-based food garden as an instrument to improve healthy dietary consumption, habits, and practices among children, in educational talks on nutrition to parents and students, in physical activity, among others.
How do you see GDD factoring into your research in the future?
I see it as a useful source of nutritional information as well as a worldwide reference. I hope to find information about dietary intake, dietary patterns, nutritional estimations world and informs global health and nutrition research and policy.
What directions or results do you hope to see in the field of global nutrition research in the future?
I hope for an improvement in the nutrition of children needed for their healthy growth and development. Also, it might be interesting to assess the nutritional and health impact of novel plant-based foods, in order to cover the nutritional needs and healthy aging. I also hope to see a more sustainable approach, considering the impact on health of different nutritional diets.
Thank you to Dr. Lydia Lera Marqués for contributing to this quarter's Meet Our Corresponding Members section.
This interview has been edited for clarity.